Interior attic remodeling
While carrying out an interior remodeling, the owners consulted us on the technical possibility of eliminating a wooden pillar to create an open space. The pillar to be eliminated was located directly beneath the building's ridge (the apartment was on the top floor). Under the ridge was a parallel beam, the main function of which was to hold a false clapboard ceiling. A truss was made to take advantage of both beams.
The truss was fabricated in made-to-measure metalwork and seated in rabbets formed in situ in the wooden beams. We used a system with tensioners from the Halfen house, which has its own program of calculation, to facilitate and secure the installation. Once the pillar was removed, the clients decided to keep the space open plan.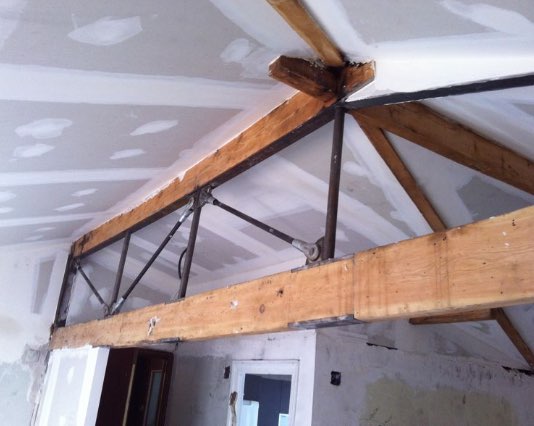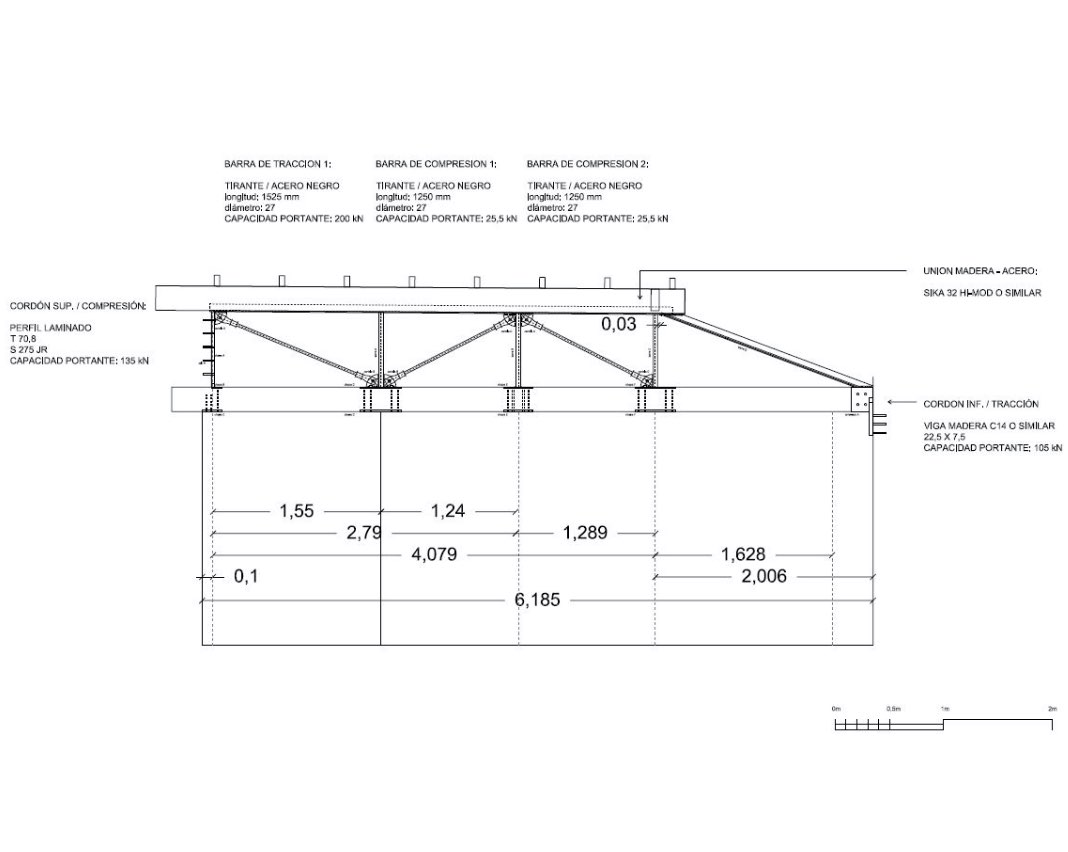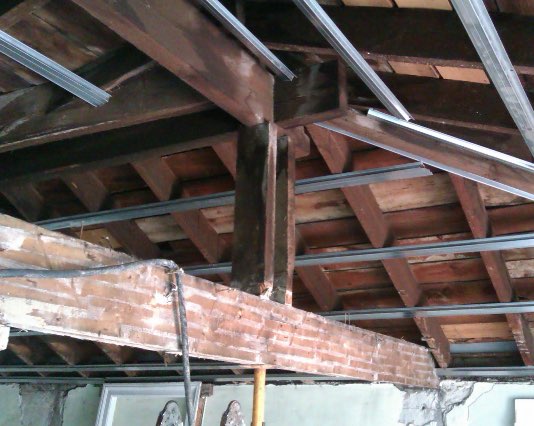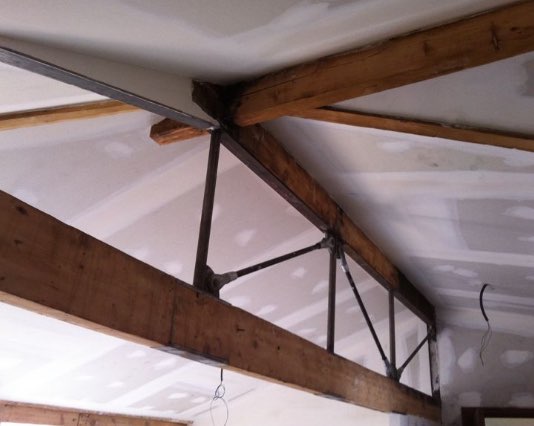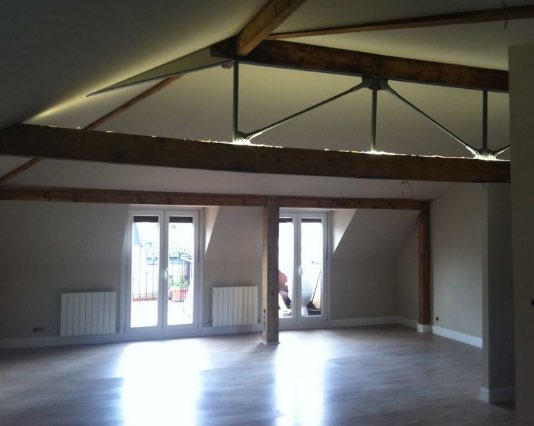 Structure builders // Onbi
Year // 2014
Photography // Jon Ortiz Larrinaga
Build type // Remodeling
Use // Residential + Apartment
Period // 20th century
Structure type // Wood + Steel
Construction // Truss + Braces + Roof + Pillar + Concrete screens + Open plan
Contact us
If you want more information about our services, leave us your details and we will contact you as soon as possible.
c/ Arenal nº 5, dpto. 411
48005 Bilbao